A Tribute to Our Founder, Ronald S. Berman
It is with profound regret and sorrow that we announce the passing of Ronald S. Berman, literally the founding father and managing partner of Berman, Berman, Berman, Schneider & Lowary, LLP (B3SL).


Mr. Berman had in recent months been gallantly fighting a number of non-Covid-related health challenges. His death, on January 10, 2022, at the age of 83, marked the end of an illustrious legal career that spanned more than 50 years.
Mr. Berman earned a B.S. in Business Administration and an MBA from UCLA and his J.D. from the Loyola University School of Law. In 1980, with a background in insurance and professional liability, he opened the doors to a firm dedicated to the very best insurance law, defense and coverage. Today, more than 40 years later, B3SL has expanded to include other practice areas such as business law and corporate liability defense. He took extreme pride in the firm and committed himself to ensuring its ongoing success even in his absence.
He was equally proud of his family and solved the problem of spending more time with family members by bringing three of them — son Evan Berman, daughter Stephanie Berman Schneider, and her husband Spencer Schneider, all name partners — into the firm. A sense of family became a cornerstone of the firm and included those beyond the immediate family such as Mark Lowary, also a name partner and a member of the firm since 1995.
Mr. Berman was respected throughout the legal community for his hard work, long hours, and strong character – and for always taking the high road. Evan paid tribute to his father's work ethic at his memorial service, noting that had Mr. Berman been able to look out over the gathered crowd, he would have remarked, "What do you mean, the office is closed today?"


Mr. Berman's survivors also include his wife, Sheila; Evan's wife, Rachael; and four granddaughters.
Personalized attention. Innovative solutions.
After developing a clear understanding of your position and preferences, we use our substantial litigation, arbitration and mediation expertise to devise a strategic solution best suited to your situation.
SEE OUR PRACTICE AREAS
Different in ways that benefit your business
When you work with B3SL, you'll always know exactly what's going on. We work closely with you to develop professional partnerships that foster open, productive communication.
LEARN WHAT MAKES US DIFFERENT
Innovators with a proven track record
B3SL settles claims and wins cases by listening carefully and acting appropriately – whether we achieve success at the negotiating table or in the courtroom.
READ ABOUT OUR TEAM
Updates from the world of law.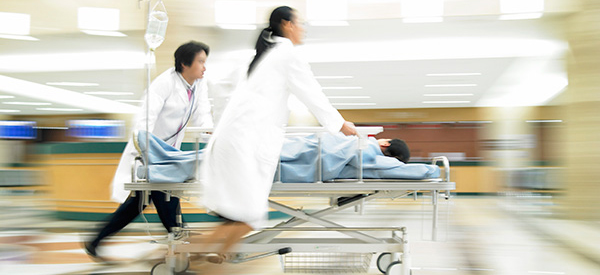 With minor limitation, SB 447 amends section 377.34 to allow for the recovery of damages for a decedent's pain, suffering, or disfigurement in survival actions.
The Charges:
The Verdict:
Food for Thought:
Promptly returning a phone call or e-mail inquiry may be the single most important service you provide. It's certainly an easy way to enhance your reputation.