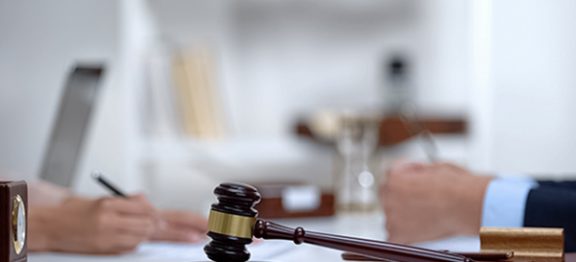 Howard Smith, Esq.
Section 425.16 of the California Code of Civil Procedure (the "Anti-SLAPP statute") was first enacted in 1991. Notwithstanding the statute's relatively long history, California case law has focused almost entirely on the first prong addressing the application of the statute, i.e., whether the claim arises out of petitioning or other protected activity. In fact, it was not until February 2019 that the California Supreme Court issued its first decision addressing the necessary evidentiary showing under the second prong, i.e., whether a plaintiff had established a probability of prevailing on the claim. See Sweetwater Union High School Dist. v. Gilbane Building Co. (2019) 6 Cal.5th 931, 940.
In Sweetwater, the California Supreme Court held that in order to demonstrate a probability of prevailing on the claim, courts require that the evidence relied on by the plaintiff must be admissible at trial. Id. at 946-48. Unless the evidence referred to is admissible, or at least not objected to, there is nothing for the trier of fact to credit. An assessment of the probability of prevailing on the claim looks to trial, and the evidence that will be presented at that time. Therefore, it follows that such evidence must be admissible. Id. The court, without resolving evidentiary conflicts, must determine whether the plaintiff's showing, if accepted by the trier of fact, would be sufficient to sustain a favorable judgment at trial. Id. at 947.
Since Sweetwater, there has been scant case law addressing this evidentiary standard. In fact, it took almost a full year, until February 19, 2020, for the issuance of an appellate decision which provided an interpretation of Sweetwater, i.e., Kinsella v. Kinsella (2020) 45 Cal.App.5th 442. In Kinsella, the Court of Appeal addressed a cause of action for malicious prosecution based upon the filing of a prior civil action. The appellate court held that on a claim for malicious prosecution, the Plaintiff's opposition to an anti-SLAPP motion must demonstrate the claim is "supported by a sufficient prima facie showing of facts to sustain a favorable judgment if the evidence submitted by the Plaintiff is credited." Id. at 450-53.
In reaching its conclusion, again relying upon Sweetwater, the Court of Appeal was clear that under prong two of the anti-SLAPP analysis, the applicable standard is whether "plaintiff presented evidence of a prima facie case of the elements of the cause of action" (e.g., malicious prosecution). Id. at 463, fn.16) (emphasis in original). If a plaintiff has made the necessary showing, the court then evaluates the defendant's showing only to determine if it defeats the plaintiff's claim as a matter of law. Id. at 453.
The attorneys at Berman, Berman, Berman, Schneider & Lowary LLP can address any questions you have regarding the above, and they are uniquely qualified to provide additional insight and guidance.