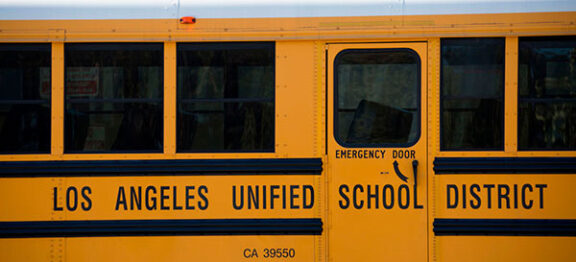 Brian T. Gravdal, Esq.
Section 340.1 of the California Code of Civil Procedure creates causes of action for victims of childhood sexual assault. Moreover, §340.1(b) provides: "[A] person who is sexually assaulted and proves it was as the result of a cover up may recover up to treble damages against a defendant who is found to have covered up the sexual assault of a minor, unless prohibited by another law." The same section defines "cover up" as "a concerted effort to hide evidence relating to childhood sexual assault."
However, in LAUSD v. Superior Court (B307389 May 21, 2021), the Second District held that the purpose of the treble damages provision is to punish those who "cover up" childhood sexual abuse, not to compensate victims. Stated differently, normal tort damages provide full compensation. The treble damages provided for in §340.1 are more fairly read as punitive in nature. Accordingly, a public entity is exempt from such an award of damages. This is because Government Code §818 exempts a public entity from an award of damages "imposed primarily for the sake of example and by way of punishing the defendant."
In LAUSD, Justice Egerton writes: "Plaintiff does not identify any injury from a childhood sexual assault or cover up for which normal tort damages fail to provide full compensation. Nor does the legislative history she presents. And we are unable to discern any uncompensated injury or unfulfilled right to compensation ourselves. On the contrary, the treble damages imposed under section 340.1 are, by definition, in addition to a plaintiff's actual damages, and the statute necessarily awards the plaintiff, upon proof of a cover up, damages 'beyond the equivalent of harm done.' Because the treble damages provision under section 340.1 plainly is designed to punish those who cover up childhood sexual abuse and thereby to deter future cover ups, rather than to compensate victims, the imposition of these damages is primarily punitive under section 818."
Read the full opinion.
The attorneys at Berman, Berman, Berman, Schneider & Lowary LLP will continue to monitor these developments and can address any questions you have regarding the above. They are uniquely qualified to provide additional insight and guidance.