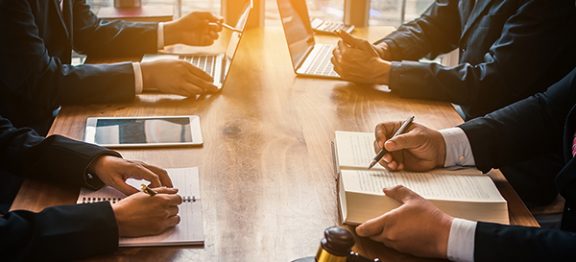 Jasmin Daneshgar, Esq.
Federal Rule of Civil Procedure ("FRCP") 30(b)(6) governs the depositions of organizations, including corporations, partnerships, associations, and governmental agencies. The party seeking to depose the organization must "describe with reasonable particularity the matters for examination" in its deposition notice. The organization must then designate at least one or more representatives to testify on its behalf on the topics selected.
Effective December 1, 2020, FRCP 30(b)(6) was amended to require parties to meet and confer about the topics of examination in advance of a deposition of an organization's representative. Additionally, under the amended rule, a subpoena issued to a third party deponent must also advise that the nonparty organization must meet and confer with the serving party and designate each person who will testify.
Prior to designating and preparing the witness for deposition, issues and ambiguities pertaining to the deposition must be addressed. The objective of these amendments is to reduce discovery disputes by fostering collaboration and negotiation prior to the deposition and thereby lessening the need for judicial intervention. As a further consequence, witnesses may also be better prepared.
The amended rule can be read HERE.
The attorneys at Berman, Berman, Berman, Schneider & Lowary LLP will continue to monitor these developments and can address any questions you have regarding the above. They are uniquely qualified to provide additional insight and guidance.