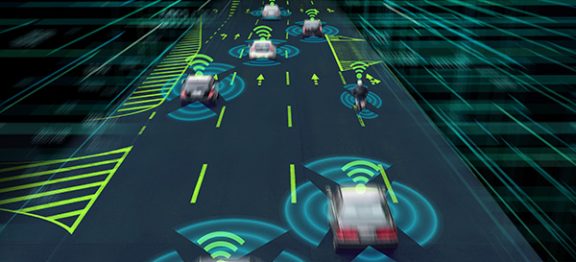 Jacqueline Foroutan, Esq.
Automotive innovation has evolved over time to offer consumers a greater array of efficient and convenient options when operating their vehicles, such as automated parallel parking and auto-pilot features. However, the automotive industry is now on the brink of a paradigm shift with the advent of fully autonomous (a.k.a. "driverless") vehicles. As manufacturers such as Tesla, Toyota, Ford, Volvo, and others inch closer to the realization of widespread commercial distribution of driverless vehicles, a plethora of legal questions have also emerged. How will fault be determined or apportioned when accidents inevitably occur? What will the impact be on product liability? Will there be a significant surge in lawsuits once driverless vehicles become widely commercially available? What effect will there be on liability insurance coverage?
In March 2018, a Tesla Model X in autopilot mode drove into a highway barrier in Mountain View, California, resulting in the death of its driver, Walter Huang, an Apple engineer. In 2019, the driver's family filed a wrongful death suit against Tesla, with allegations including product liability, defective product design, failure to warn, breach of warranty, intentional and negligent misrepresentation, and false advertising. Given the paucity of case law on autonomous vehicle liability, cases such as Sz Hua Huang et al v. Tesla Inc. and The State of California will likely set early precedent for how liability is assessed in these types of accidents. As drivers are deemed to be less at fault by virtue of their lack of control, more liability risk will be assumed by manufacturers, suppliers of parts, and technology companies that are involved in designing the software system that controls these vehicles.
The current legal system in the United States tends to affix liability to the party that possesses the most knowledge of the potential harm and is best situated to most cheaply avoid the loss—conforming to the economic "least-cost avoider principle"—which is traditionally the end-user or driver of a human-operated vehicle. However, if liability shifts and driverless vehicle manufacturers are held legally responsible for these accidents, they would face the daunting prospect of navigating a diverse, inconsistent, and conflicting set of liability laws given that insurance is regulated by the states. Absent federal intervention, this legal gray area has the potential to create a chilling effect on driverless vehicle innovation. Furthermore, some speculate that this legal fragmentation may give rise to the encouragement of forum shopping in which consumers can sue—and potentially collect—from manufacturers in strict liability jurisdictions. Conversely, manufacturers would logically prefer to litigate in states that consider contributory or comparative negligence.
There are currently thirty-eight states along with the District of Columbia that have enacted legislation or issued executive orders regarding driverless vehicles. Additionally, the National Highway and Transportation Safety Administration has recently released guidelines for driverless technology and the Senate is currently working on the introduction of driverless vehicle legislation. (Click HERE to read the NHTSA guidelines). While the details are still foggy, what remains clear is that attorneys will have an important role in assisting consumers, insurance companies, manufacturers, and others with transitioning to a world in which robots are in the proverbial driver's seat and laws adapt accordingly.
As the law evolves to reflect these new technological realities, the attorneys at Berman, Berman, Berman, Schneider & Lowary LLP will be able to address any questions you may have, and are uniquely qualified to provide additional insight and guidance.