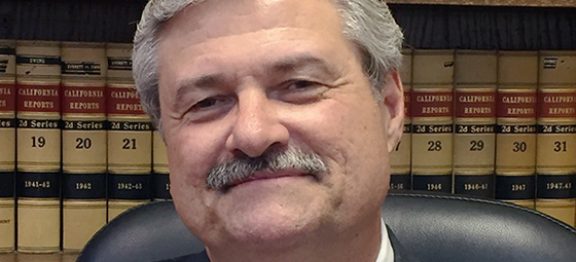 The law firm of Berman, Berman, Berman, Schneider & Lowary, LLP (B3SL) is proud to announce that one of its own, David E. Driscoll, has been appointed a California Superior Court judge. Mr. Driscoll will be serving in the Superior Court of the County of San Bernardino as one of 12 new judges recently appointed by Governor Jerry Brown. 
Mr. Driscoll earned his J.D. from Western State University College of Law in 1980 and has been a practicing attorney in the counties of Riverside and San Bernardino, primarily as civil defense counsel. He was a partner at Foster and Driscoll from 1991 to 1998, at Driscoll and Reynolds from 1998 to 2004, and was a sole practitioner before joining B3SL in 2017. The firm takes great pride in his appointment.
Mr. Driscoll is a motorcycling enthusiast and an avid freshwater and saltwater angler. He and his wife are "empty-nesters" and enjoy family activities with their children and grandchildren.
To read more about the appointment, click here.