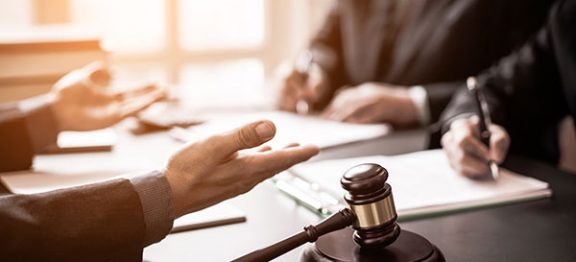 Leah A. Reeves, Esq.
California Assembly Bill Number 218 (the "Bill"), published October 14, 2019, amends the law pertaining to civil suits for recovery of damages from alleged childhood sexual abuse. The Bill prescribes, inter alia, amendment and expansion of the definition of "childhood sexual abuse," extension of the statute of limitations for commencement of civil suits for same, allowance of recovery of up to treble damages under certain circumstances involving a cover-up of childhood sexual assault, revival of certain childhood sexual assault claims, and exemption from the Government Tort Claims Act's "claims-presentation" requirements for childhood sexual assault claims.
Re-Defining "Child Sexual Abuse"
The Bill redefines "child sexual abuse" (as used in Code Civ. Proc. § 340.1) as "childhood sexual assault," and expands the definition to now include any sexual conduct as defined by Penal Code section 311.4(d)(1), which provides that "'sexual conduct' means any of the following, whether actual or simulated: sexual intercourse, oral copulation, anal intercourse, anal oral copulation, masturbation, bestiality, sexual sadism, sexual masochism, penetration of the vagina or rectum by any object in a lewd or lascivious manner, exhibition of the genitals or pubic or rectal area for the purpose of sexual stimulation of the viewer, any lewd or lascivious sexual act as defined in Section 288, or excretory functions performed in a lewd or lascivious manner, whether or not any of the above conduct is performed alone or between members of the same or opposite sex or between humans and animals. An act is simulated when it gives the appearance of being sexual conduct."
Statutes of Limitation
The statute of limitations for commencement of civil actions for childhood sexual assault is extended by 14 years whereby such actions may now be brought within 22 years of when a plaintiff reaches the age of majority, i.e., prior to a plaintiff's 40th birthday, or, within five years (previously, three years) of when a plaintiff discovers or reasonably should have discovered that his or her psychological injury (occurring after the age of majority) were caused by the childhood sexual assault, whichever occurs last, with exceptions under certain circumstances involving non-perpetrator defendants (see Code Civ. Proc. § 340.1(c)).
Treble Damages for "Cover Up"
The Bill likewise amends section 340.1 to provide that "a person who is sexually assaulted and proves it was as the result of a cover up may recover up to treble damages against a defendant who is found to have covered up the sexual assault of a minor, unless prohibited by another law," with "cover up" defined as "a concerted effort to hide evidence relating to childhood sexual assault." (Code Civ. Proc. § 340.1(b)(1)-(2)).
Revival Of Certain Childhood Sexual Assault Claims
Childhood sexual assault actions which have not been litigated to finality, and which would otherwise be barred as of January 1, 2020 due to expiration of the claims presentation deadline, applicable statutes of limitation, etc., are revived whereby said claims may now be commenced within three years of January 1, 2020 or within the new statute of limitations period from the Bill, whichever is later.
Exemption from Claims Presentation Requirements
Lastly, the Bill exempts from the Government Tort Claims Act's claims presentation requirement claims against local public entities brought under section 340.1 of the Code of Civil Procedure, i.e., for recovery of damages resulting from childhood sexual assault (see Gov. Code § 905(m)).
Additional Information: Sponsorship and Opposition
The Bill was sponsored by the Victim Policy Institute, which stated that "The current law lets too many abusers avoid accountability for their actions. The only good thing to come out of recent scandals was an environment that encouraged well-known women – actors or Olympians – who were victims of childhood sexual assault to come forward. It is time for the law to recognize what we all now know – that it can take decades before some survivors are capable of coming forward. Children being assaulted today may not be ready to come forward until decades in the future."
The California Civil Liberties Advocacy opposed the Bill, arguing it will "negatively impact civil defendants because the availability and reliability of evidence diminishes over time," and that "extending the statute of limitations in civil suits is in more in the interests of the plaintiffs' lawyer industry than that of the abuse survivors, in which the negative effects will be felt in the decades to come."
It is also noted that the Bill is opposed "by public and private school officials, insurance associations, and joint powers associations. All of the opponents raise the same basic concerns: it is very difficult to defend against old claims when records and witnesses may be unavailable, insurance may no longer be available, and the cost of defending these actions could be astronomical and could prevent the impacted entities from being able to support their main work. They request, among other things, that the bill be amended to eliminate the treble damages provision, eliminate the revival period, and limit liability for third parties. They also request amendments to create and fund procedures to prevent future abuse."
Opponents of the Bill likewise note that "As drafted, AB 218 exposes local public schools and others, to claims of abuse going back 40 years ago and longer. It will be impossible for employers to effectively defend against these claims when evidence is likely gone, witnesses have moved or passed away, and there has been a turnover of staff. With these barriers, schools will be unable to adequately respond to these claims. This failure will result in diversion of funding intended to educate students and serve communities to financing increased legal costs, whether or not the claim is valid. This is particularly troubling when considering that AB 218 would permit the recovery of treble damages…"
For more information, please see the California Legislative Information website located HERE.