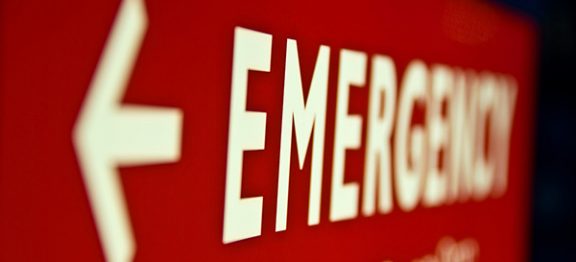 Jessica Elihu, Esq.
Two recent appellate decisions, Dodd and Children's Hospital, discuss whether defense counsel can discover the actual amount charged and not just the amount billed by third party factoring companies, lien holders, or insurance companies to medical providers for medical expenses incurred by a plaintiff. In Dodd, the court ultimately held that evidence of a medical care provider's acceptance of a discounted amount was relevant to prove past medical expenses. While Dodd has been depublished, Children's Hospital restores that ruling in the context of a hospital-insurance provider relationship.
In Children's Hospital Central Cal. v. Blue Cross, 226 Cal. App. 4th 1260 (Cal. App. 5th 2014), the reasonable value of post-stabilization emergency medical services provided by the Hospital to Medi-Cal beneficiaries was at issue. The beneficiaries were enrolled in Blue Cross's Medi-Cal managed care plan at a time when the Hospital and Blue Cross did not have a written contract that covered those beneficiaries. The Hospital billed charges that totaled $10.8 million, while Blue Cross only paid $4.2 million, relying on the Medi-Cal rates paid by the government. Plaintiff Hospital sought to recover the full $10.8 million which was awarded by the jury. Defendant Blue Cross appealed claiming that it was entitled to discover and present evidence of what plaintiff actually accepted as payment in full, irrespective of the charge master rates which is a schedule of bills for all procedures and services provided to patients. Plaintiff relied upon California Code of Regulations, title 28, section 1300.71, subdivision (a)(3)(B) which defines "Reimbursement of a Claim" for non-contracted providers as "the reasonable and customary value for the health care services rendered." Defendant argued that the statute primarily relied upon by plaintiff was not the exclusive standard to determine the amount to be reimbursed, and that it was entitled to discover among other things, how much the Hospital has accepted as payment in full in other situations involving the same or similar care. The court of appeals held that a medical care provider's billed price for particular services is not necessarily representative of either the cost of providing those services or their market value, but rather reflect only what the provider unilaterally states its services are worth. The court presented the following criteria in evaluating the reasonable value of a service provided by a health care provider:
• Evidence of value can be shown through agreements to pay and accept a particular price.
• Evidence of a professional's customary charges and earnings is relevant.
• Quantum meruit, which is the reasonable value of services, provided they were of direct benefit to the defendant.
• The reasonable value of the services has been described as the "going rate" for the services.
• The full range of fees that the health care provider both charged and accepted as payment for similar services.
The Children's Hospital ruling is a win for defense counsel in the context of a hospital-insurance provider relationship and assists in the ability to fully discover information relevant to determining the fair market value of medical services rendered. Future litigation will reveal whether the ruling will apply in broader contexts as well.