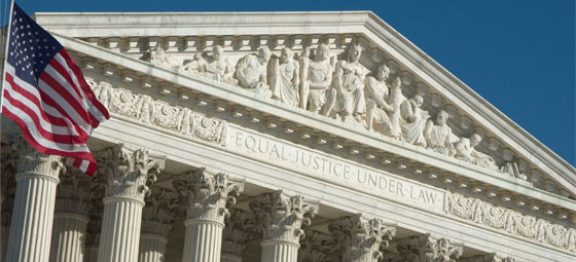 Jessica Elihu, Esq.
Brian T. Gravdal, Esq.
A CASE OF FIRST IMPRESSION
In a recent decision from the Ninth Circuit Court of Appeals, Family PAC v. Ferguson (click here for the full opinion), the Court held, as a matter of first impression, that "the term 'costs' under Rule 39 of the Federal Rules of Appellate Procedure does not include attorney's fees recoverable as part of costs under 42 U.S.C. § 1988 and similar statutes."[i] The decision leaves unanswered an important question: what was the Ninth Circuit referring to in the phrase "similar statutes?" This uncertainty begs further clarification which will undoubtedly be revealed through future litigation. The decision continues a circuit split on the issue which may require intervention by the United States Supreme Court.
For more information and to read the full article, please click here.
[i] Family PAC v. Ferguson, 2014 U.S. App. LEXIS 5172, *3 (9th Cir. Mar. 19, 2014).