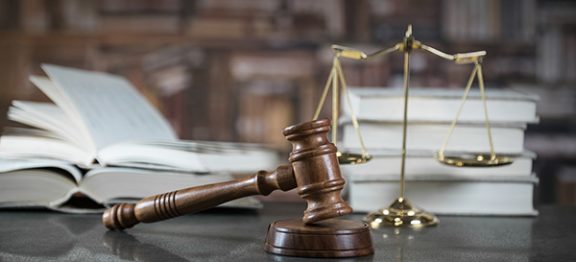 Alyssa K. Andrews, Esq.
In Licudine v Cedars-Sinai Medical Center, the California Court of Appeal affirmed the trial court's ruling that a California Code of Civil Procedure §998 Offer ("offer") was not made in good faith when made only 19 days after serving the defendant with the complaint; when made only five days after defendant filed its answer; when the defendant had very little information available; and when plaintiff never responded to that concern, thus precluding recovery of interest and expert costs pursuant to §998.
Read the full opinion HERE.
The appellate court affirmed an order by the trial court denying $2,335,929.20 in prejudgment interest (from a June 11, 2013 date of offer to the time of the August 4, 2017 judgment). Plaintiff's offer to defendant Cedars was to settle for $249,999.99 plus legal costs. The ultimate judgment was for $5,594,557. The appellate court stated, "There are three factors that are especially pertinent in determining whether the offeree had enough facts to evaluate the offer, and thus whether it was made in good faith: (i) How far into the litigation the §998 offer was made; (ii) The information available to the offeree prior to the §998 offer's expiration; and (iii) Whether the offeree let the offeror know that it lacked sufficient information to evaluate the offer and, how the offeror responded."
In support of its holding, the appellate court held that the offer "is valid only if, among other things, the offeror knew that the offeree had reasonable access to the facts necessary to 'intelligently evaluate the offer.'" As to the availability of information, Cedars had very little information available to it on the issues of liability and the amount of damages prior to the date plaintiff's offer expired. Plaintiff's three-page bare-bones complaint listed no specifics as to the injuries she suffered or the amount of damages she sought; Plaintiff's responses to discovery requests were not expansive and came just one day before the expiration of the offer; and Cedars let Plaintiff know that it lacked the necessary information to respond in a written "objection" to the offer in which it stated it was "too soon for it to make any determination" as to the reasonableness of the offer because it had "not had an opportunity to fully investigate th[e] action."
In California, §998 offers are obviously important, and they play a critical role in litigation and settlement strategy. They are commonly used by both sides for proverbial sword and shield purposes. The timing of such offers (especially if made early) should be scrutinized, and this case recognizes and acknowledges that timing and scrutiny. The attorneys at Berman, Berman, Berman, Schneider & Lowary LLP can address any questions you have regarding the above, and they are uniquely qualified to provide additional insight and guidance.