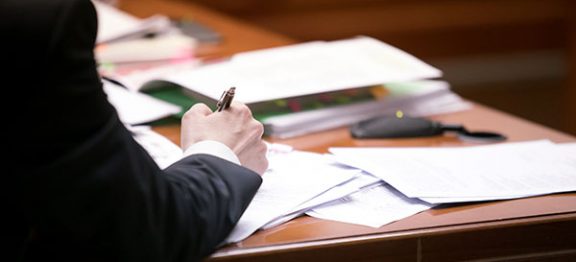 Krysta M. Sebastian, Esq.
A recent appellate decision has clarified the requirements of expert designation in civil cases and has reiterated a party's statutory right to disclose supplemental or rebuttal experts. In a broader sense, however, the court's decision reminds practitioners that litigation should not be a game of surprise or gamesmanship and that the Discovery Act is meant to bolster this policy in California.
In Du-All Safety, LLC v. The Superior Court of Alameda County (2019) 34 Cal.App.5th 485, Du-All Safety, LLC (hereinafter "Du-All") timely served its expert witness disclosure, identifying two experts it expected to call at trial. Plaintiffs' expert disclosure identified two experts to testify as to the same subjects as Du-All's experts, and also five more experts in other subject areas or disciplines. Du-All thereafter filed a supplemental disclosure identifying five experts in those additional fields previously named by Plaintiffs. Plaintiffs moved to strike the supplemental disclosure and exclude the experts, and the trial court agreed in most part, ruling that four of the experts could not testify. Specifically, the trial court found that Du-All should have named the experts in its original disclosure as Du-All should have known that these are experts commonly used in this type of case. Du-All filed a petition for a writ of mandate directing the Superior Court to vacate its order, arguing that the court abused its discretion in granting the motion.
Under §2034.210 (a), a party may demand a mutual and simultaneous exchange of each expert witness that any party "expects to offer in evidence at . . . trial." And, §2034.260 (b)(1) requires an expert witness disclosure to list every expert "that the party expects to offer" in evidence at trial. Du-All did that, identifying the two experts it intended to call (a health and safety management consultant and a structural engineer).
The statutory scheme provides that following review of the experts the other side has disclosed, a party may file a supplemental expert witness disclosure. This is accomplished pursuant to §2034.280, which provides that "[w]ithin 20 days after the exchange described in Section 2034.260, any party who engaged in the exchange may submit a supplemental expert witness list containing the name and address of any experts who will express an opinion on a subject to be covered by an expert designated by an adverse party to the exchange, if the party supplementing an expert witness list has not previously retained an expert to testify on that subject."
As the court stated, there was no dispute that Du-All timely and simultaneously designated its initial experts, and it was also undisputed that it timely designated its rebuttal (or supplemental) experts in the same fields as Plaintiffs' initially designated experts. In short, Du-All complied with the express language of the expert designation statutes. As the court brusquely, but aptly, concluded: "That ends it."
The leading practice treatise states: "Supplemental expert witness lists: Sometimes, the exchange reveals that one party plans to call experts on subjects the opposing party assumed would not require expert testimony. In such cases, the opposing party has the right to supplement its expert witness exchange by adding experts to cover subjects on which the other party indicates it plans to offer expert testimony, and on which the opposing party had not previously retained an expert to testify." (Weil & Brown, Cal. Practice Guide: Civil Procedure Before Trial (The Rutter Group 2018) ¶ 8:1686, p. 8J-18.)
In short, Du-All had a right to do what it did, and the trial court's order was error, especially as Du-All complied with its disclosure obligations, and there was no indication it acted unreasonably or engaged in gamesmanship. Moreover, no prejudice to the Plaintiffs could be demonstrated.
The trial court's ruling erroneously read into the statute obligations that do not exist, i.e., that a party must not only initially disclose every expert witness it expects to call at trial, but also every expert witness it anticipates using to rebut the experts the other side might designate as an expert. This interpretation is not supported by the plain language of §2034.210, which requires only that a party designate the experts it expects to call at trial. The Du-All Safety court reiterated these rules and clarified the statutes which guide expert designations in civil cases.